The Supernatural lands
Supernaturals- magical beings that are in a humanoid form.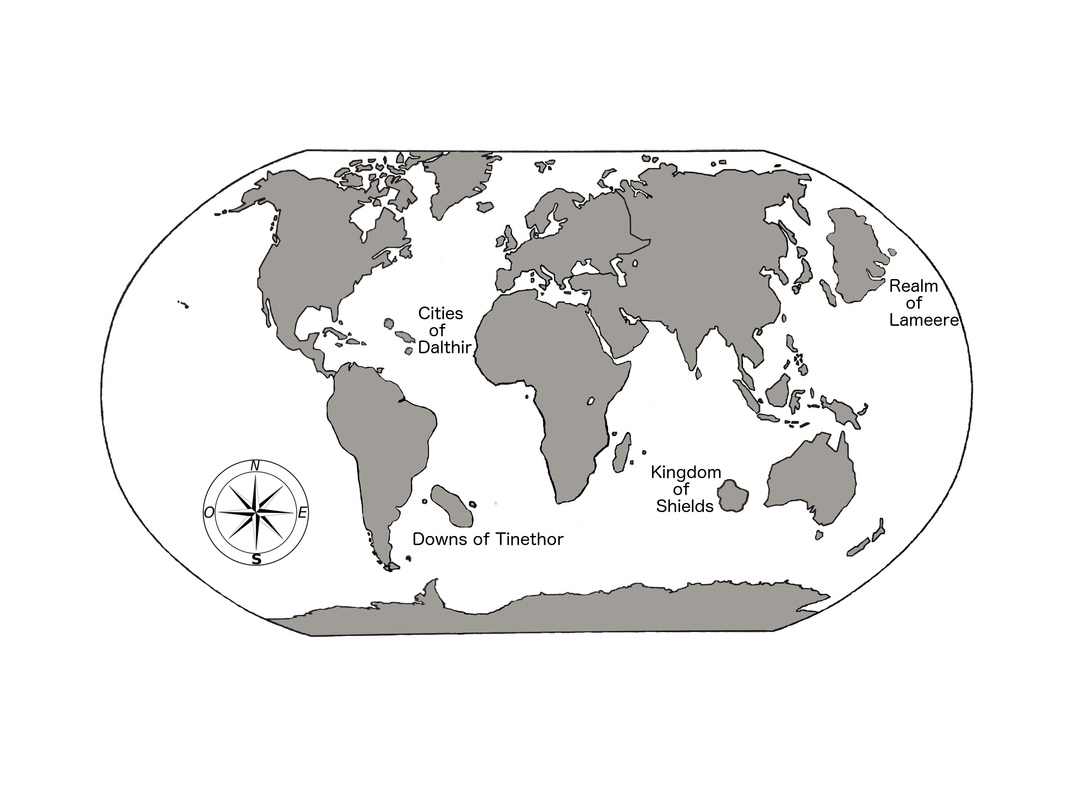 Realm of Lameere-
home to where Magiks live, this large land mass is in the Pacific Ocean, near Japan.
Magiks- a race of supernaturals with elemental powers, Talents as they are called. Outwardly they look the same as humans, although their bodies do not age past thirty, with the exception of their hair. It turn a snowy white. These supernaturals live well into their mid 300's.


Cities of Dalthir-
a collection of islands near Bermuda. These harsh cities are home to Dwarfs.
Dwarves-small supernaturals, generally no taller than four feet. They are stocky and hairy, usually sporting full beards. Dwarves are slow runners, but are said to be excellent warriors. They are know throughout the magical lands for their ability to forge metals and craft magical items.


Downs of Tinethor-
this is ruthless land that lies off the shore of Rio De Janiero. Tinethor is filled with Ogres.
Ogres- though smaller than Giants, these supernaturals are big, clumsy, and dimwitted. Yet, they are powerful and savagely violent. Ogres are highly territorial and known for devouring their victims.


Kingdom of Shields-
near the continent of Australia. The majestic Elves and Fairies live here.
Elves- long-lived supernaturals that are the same height as humans. They have pointed ears, are fair-haired, and typically clad all in white. Elves have sharper senses than humans, they are extremely wise, and they are gifted with spells.


Fairies- majestic supernaturals that can transform between human size and that of a sparrow. These beings have very pale skin and hair as black as night. Their powers derive from their sparkling wings.



Morim-
the world of humans.