With Faye's 18th birthday nearing,
she begins to question if she will live through it!


---

#Spring Giveaway!!!
(Rules)

Available
Now!!!

Reader Reviews

Very magical. I haven't read anything so intriguing. I can't wait for her next book.
~Bebe

I flew through the novel in only a day! I cannot wait to see where the series will take me, and I'm dying to know what happens to the fated Willow siblings.
~Brigitte

Great read. An excellent page turner. The ending was perfect to keep you wanting more. ~Marcia D.

Simply awesome, a must read!
~Anonymous
Books
Available at: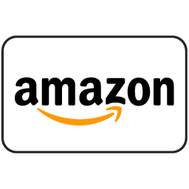 Excerpt from the Magik Collector
I never asked to be a Magik...but here I am lying on the cold floor of my prison cell, surrounded by darkness. The smell of rotting corpses from those who did not survive the Cure permeates my nose. Every day for three months I have been dragged into the procedure room...everyday I have had to endure the hellish Cure...and everyday they have been unsuccessful.

My body is weak from malnutrition, and my mind is disoriented from sleep deprivation...but no matter how hard the Parliament of the Amarati have tried, my spirit is still strong.

I remember a few nights before I came to the Realm of Lameere, when I was blissfully ignorant to magic.

I knew nothing of Lameere and its seven provinces. I was not a supernatural being, a Magik, as they call me here. Nor was I aware of elemental powers known as Talents. I was just a semi-ordinary teenage girl in her senior year of high school.

I recall fighting against heavy eyes a little before midnight, as I tried to focus on my history textbook. I had a test in the morning, and like always, I procrastinated till the very end. But what I remember most from that night, is my dream. One filled with death, that turned my life upside down and landed me here...in prison.